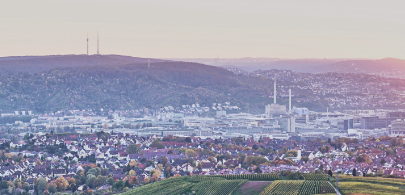 Our PRINCE2 trainings and dates in Stuttgart
"Successful project management and established method"
Discover furious PRINCE2 trainings in Stuttgart and bring new momentum into your career! All PRINCE2 trainings in the capital of Baden-Württemberg can be found on this overview page. The courses on offer range from PRINCE2 Foundation and Practitioner to Agile Approach. To officially prove your newly acquired knowledge, you will take the globally recognized exam online at a date of your choice following your PRINCE2 training. You will be optimally prepared for this in the Stuttgart classroom training.
As always, we also bring our innovative PRINCE2 training approach to PRINCE2 trainings in Stuttgart. SERVIEW Workbook Principle® for use. In this way, you will learn all the central concepts and components of PRINCE2 dynamically, with fun and at a sustainable pace. Choose your desired training in Stuttgart now and obtain your PRINCE2 certification - for a catapult start to your project management career!