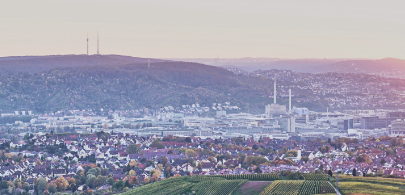 Our Scrum trainings and dates in Stuttgart
"Agile project management and effective collaboration"
The blooming gardens of Schlossplatz in Stuttgart, which present a new play of colors with each change of season, illustrate the natural beauty of growth and change. This adaptive and constantly renewing nature is reflected in the principles of Scrum, the heart of our passionate trainings in the dynamic city of Stuttgart.
Scrum is an agile framework that helps projects flourish through flexibility, collaboration and continuous improvement. It is like the annual cycle of a garden that goes through different phases of development and growth. In our Scrum trainings, you will learn how to sow the seeds of effective teamwork, carefully nurture the growth of your project, and ultimately reap a bountiful harvest of successful results.
Each of our training sessions is like a walk through the vibrant gardens of Castle Square. Each section of the course represents a new kind of seed that you plant in your knowledge garden, and each technique learned is like a new flower bud that opens to reveal new possibilities for your team and your projects.
The city of Stuttgart serves as a thriving backdrop for your learning adventure. With its vibrant atmosphere, innovative energy and rich history, Stuttgart offers an inspiring environment in which you can learn and apply the principles of Scrum.
This is who we are: The SERVIEW trainers introduce themselves
Discover the creative minds behind SERVIEW! Our unique team of trainers consists of highly motivated professionals from a wide range of disciplines, ready to share their knowledge and expertise with you. With us, qualification and passion come together - the perfect combination to inspire you and take you further!
Trainings by cities
All Scrum trainings in Berlin, Düsseldorf, Dresden, Frankfurt, Hamburg, Cologne, Leipzig, Munich, Nuremberg, Stuttgart, E-Learning or Live Online
See for yourself: SERVIEW Advantages
Term guarantee
100% secure
Uncompromisingly safe with the SERVIEW schedule guarantee. Thwarted plans, short-term failures, hassle? Not with us!
SERVIEW
Exam insurance
Secure framework for your exam taking and free exam retake in case of failure.

Maximum flexibility:
SERVIEW training formats
Our trainings are available in a wide variety of formats - there is something for every type of learner!